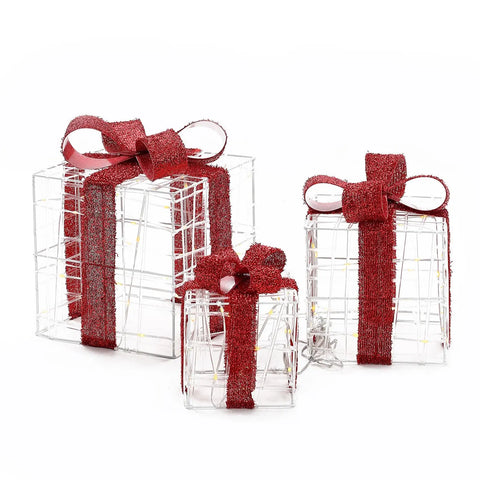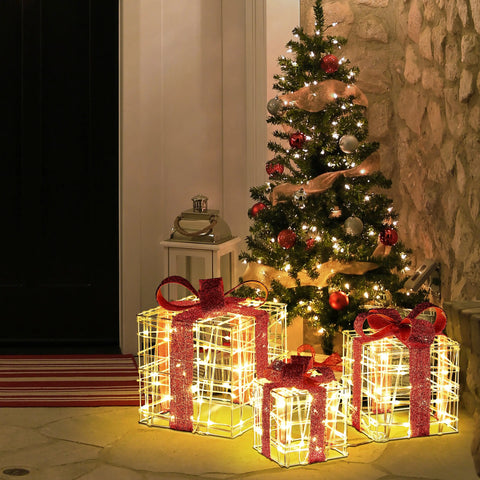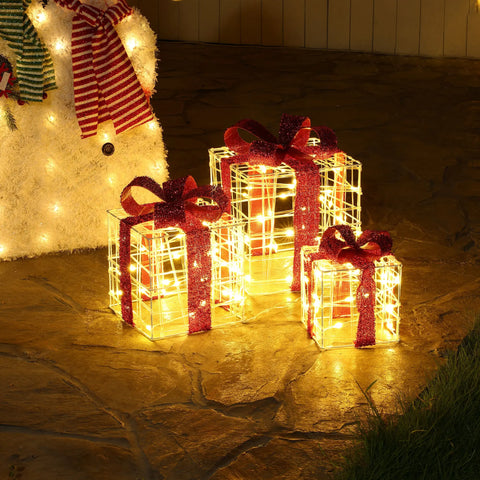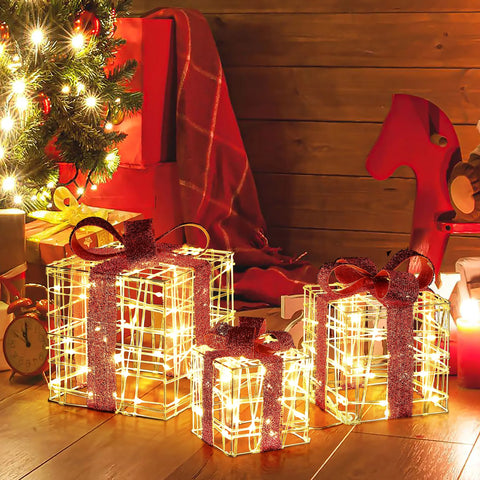 Set of 3 Presents with Red Ribbon Lighted Holiday Decoration
"MERRY15" to get 15% OFF Christmas Items
Features
Dimensions & Weight
Dimensions(large): 12.6" H x 9.8" w x 9.8" D
Dimensions(medium): 10.2" H x 7.9" w x 7.9" D
Dimensions(small): 7.5" H x 6.3" w x 6.3" D
Color: Red
Material & Care
Shipping & Warranty
Free shipping to continental states.
Processing time 1-2 business days.
30-day non-hassle return.
Prepaid return labels for defective items.
*See Help Center for more information.
SKU: WHHD1795
ISBN: 810053169902
Keep it only if you like it
About the item
As the holiday season draws near, it's a great opportunity to decorate our homes with festive decor. These beautiful lighted gift boxes are the perfect addition to any home. Each set includes three iron wire frames, surrounded by transparent wires adorned with light beads and wrapped with ribbons and bows. These gift boxes have a lively and beautiful appearance. You can arrange them in any combination, but the maximum distance between them should be 39.37 inches (100 centimeters). With a total of 100 lamp beads, once lit, they will brighten up any room and add a joyful atmosphere. These gift boxes can be used as the room's focal point or placed under the Christmas tree, or as decorations for the classroom and office. They look great in the hallway, living room, or garden, and make a wonderful gift for friends and family.